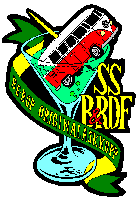 ---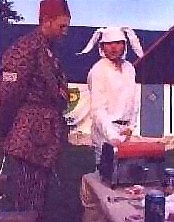 SIMPLE MEMBERS:
This is the lowest form of membership. The yearly fee is 25 US$. A Simple Member has to show his bizarr sides to the Board if he wants to advance in the association. Simple members can form Local Sections to be able to have their own meetings in their own home town. Female members are refered to as Bunnygirls or Cocktail Waitresses.



---
ORDINARY MEMBERS:
The Ordinary Member has once been a Simple Member. When he´s shown to the Board that he is truly bizarr he can advance to Ordinary Member.



---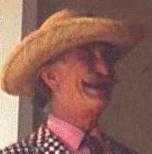 MEMBERS OF HONOUR:
The members of Honour are, of course, choosen by the Original Members of the Board. They don´t have to pay any fee. To become a member of Honour you would have to more than average bizarr and prove it to the Board. Our members of Hounour are: BOKASA (The Executioner´s father), ESSO (The Grossist´s father), COMER (Bud Grace), DIGGER (Hunt Emerson), KASPAR (General Colin Powell), STROMBERG, THE OLD KAVALLO, THE HUNT MASTER, TIMOTEJ, BANJO (Kjell Höglund), ZÜNDAPP & THE KING OF CUBA.


---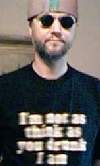 LOCAL SECTIONS:
To form a local section there has to be at least five members in the same area. They apply to the Board and the Board makes a visit. During a well composed dinnerparty the Board checks out the new local section, and if they are pleased an opening rite will be performed. A Local Manager will be appointed to lead the section and to be responsible to the Board.




---

BUNNYGIRLS/COCKTAIL WAITRESSES:
From the start SSB&RDF was meant to be a gentlemen´s association, but when the Board discovered the interest of women they established the category "Bunnygirl/Cocktail Waitress. The Bunnies are supposed to serve the Board (prepere pipes, serve food and drinks etc.) during the meetings.


---
Home| About SSB&RDF| Bizarrism| The Board| Categories| Join|
---
This page is constructed by

THE COUNT.
© 1996
Pictures by Jonas Axelson, Jan Mickelin and Wilhelm Petersson.
Illustrations by Joakim Lindengren and Wilhelm Petersson.