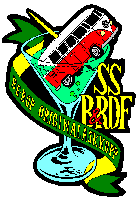 ---
THE SWEDISH TOYCAR- & LIQUOR ASSOCIATION was started in 1985 by The Mayor and The Executioner. After carfully choosing among their nearest friends the formed THE ORIGINAL BOARD. This was an important operation that took over three years to accomplish, and only three of the choices proved to be wrong (that is, three of the members were later excluded).
In the beginning the association only consisted of these nine members, that had a lot of fun during several bizarr meetings. But in 1990 the board members decided to go public and thanks to THE GROSSIST (a famous Swedish cartoonist)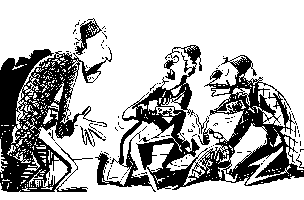 an add was placed in the same magazines where the association also appeared as comic figures. Suddenly the applications started to fall in. The Board decided to divide them into three different categories: Members of Hounour, Ordinary Members and Simple Members.
And so the association grew over the years and today we are pleased to say that we are a few hundred in various countries (most of us come from Sweden, of course) but we still like to grow. If you´re up to it JOIN US!


---
Home| About SSB&RDF| Bizarrism| The Board| Categories| Join|
---
This page is constructed by

THE COUNT.
© 1996
Pictures by Jonas Axelson, Jan Mickelin and Wilhelm Petersson.
Illustrations by Joakim Lindengren and Wilhelm Petersson.